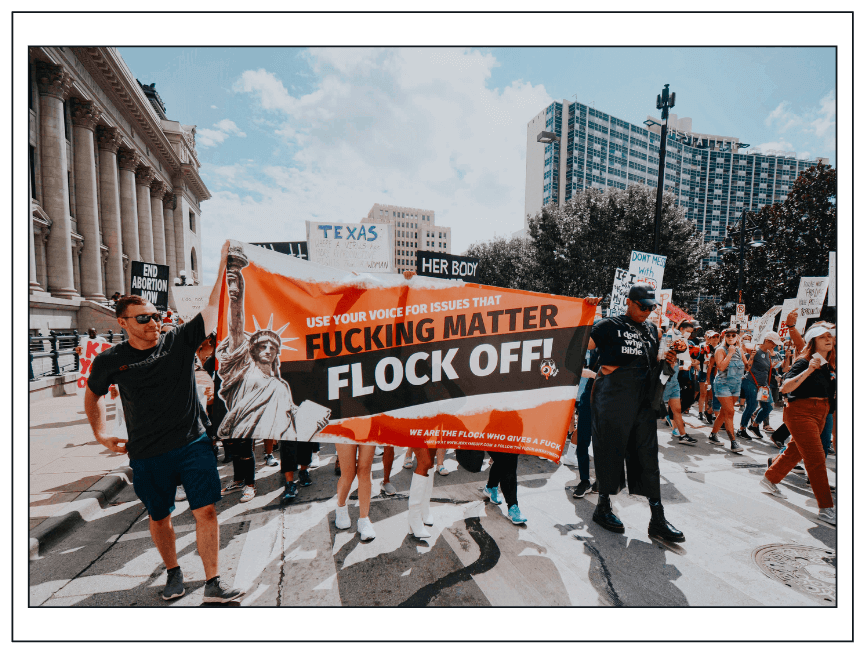 Well, we all know that history loves to repeat itself, so there was no surprise when Jerky Me Off became yet another BIG hit within all the bigger-ness of Texas. Founded on the principles of hunger and rebellion, Jerky Me Off beef jerky worked its way into the market within the first quarter of 2022, illustrating a new era of snacking and inviting a culture-rich community to the forefront of local attention. There's not a lot of companies out there that take the extra mile to leverage the attention of what's covered up, but that's exactly what JMO has done. And what better place to do such a thing than Dallas!
Jerky Me Off started as just a funny thought and quickly revolutionized itself into being a moovement that represents ideals of political incorrectness, combating societal normalcies, creating buzz, and using your voice – all through the power of uncensored snacking, or as they like to call it, 'Snactivism'. By introducing a new riff on an old industry, the team of like-minded individuals, put their heads together and brought action to their long-endeavored quest for active, notable change within their community and beyond!
Driven by the power of togetherness, JMO's number one asset is their community. It is their mission to create a safe space for people within their circle to talk, to think, to debate, to relate and above all else, to find beauty in their differences. But the Jerky Me Off team took it a step further than just creating a social media page to reflect on current social injustices and hiccups – their passion for philanthropy is unmatched and their eagerness to bring betterment to those around them is just another aspect of what separates them from the rest. Opposed to their competitors, JMO is all about fine tuning things along the way. There are constantly going to be shit talkers, non-believers, naysayers, and negative Nancy's along the way – JMO's goal is to help those individuals change their thought process and embark on a path towards focusing on real-time concern and the things that actually matter.
They are not just about masturbating (though highly encouraged) – Definitely more about telling people to fuck off and try something new. No to tradition, yes to rewriting the recipes and more importantly, the playbook. Relentless in their pursuit to rally the renegades & free thinkers, into one community who all enjoy a shared passion for bold beef & even bolder behavior. Co-founded by women, Jerky Me Off has quickly worked its way into the snacking community with a new perspective of how hunger should be handled. Again, it's not just a snack, its' about the message you consume alongside the DELICIOUS beef jerky inside the package.
WHAT WE CARE ABOUT
FREE THOUGHT: Our members are free thinkers who are on a mission to demolish societal normalcy. We've had enough, so we own our shit and changed the rules. Our founders were born and bred in Texas, but now have members all over the country who share our no-ideal + only real stuff model.
SNACKTIVISM – Activism fuelled by snacking. Food is the one platform that continues to connect people from different backgrounds, everywhere in the world. We are leveraging the power of deep connection by introducing a new riff on an old industry and challenging the mindset idea of 'normal'.
SKIP THE BULLSHIT
JOIN THE PARTY